Colette Brooks – Flute/Recorder
Originally from South Manchester Colette Brooks started teaching at the Sligo Academy of Music in 2009.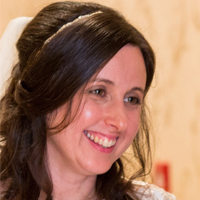 Her passion for music started at a very young age when she first watched the film The Sound of Music! She began learning the recorder at the age of six before going on to study the flute. She continued her education at the Manchester Metropolitan University gaining a both a BA Honours in Music and English and a Diploma in Higher Education (Educational Studies). At school and university Colette was a member of various ensembles, orchestras and concert bands. Whilst at university Colette also finally began to pursue her lifelong love of singing, performing at music festivals, special events and in musical theatre.
After graduating Colette continued to be actively involved in musical theatre from backstage to principal roles as well as having taught the flute before moving to Sligo in early 2009. Since moving to Sligo Colette has played with the Sligo Baroque Orchestra and the Sligo Chamber Orchestra. Colette joined Sligo Musical Society in 2009 and as well as being backstage for Guys and Dolls in 2009, on stage in Carousel in 2010, she also played the flute and piccolo in the band for the 2011 production of Beauty and the Beast. Colette is currently a member of the Sligo Concert Band.