Jessie Whitehead – Violin
Jessie began her musical education at the age of five, as one of the first students of the Sligo Academy of Music when it was founded in 2000. She studied violin under the tuition of Niamh Crowley, as well as theory & harmony and was a member of the SAM Sinfonietta Orchestra.
Jessie continued her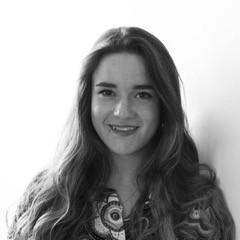 musical studies at third level in Paul McCartney's 'Liverpool Institute of Performing Arts'. Here she studied performance, improvisation, composition & songwriting, music production and music industry studies. During her time in Liverpool, Jessie was co-leader of the University of Liverpool Symphony Orchestra, played violin in the Echo String Quartet and worked as a session musician playing violin and singing for many acts both live and in the recording studio. Jessie is a singer-songwriter in her own right, accompanying herself on guitar.
Since graduating with a BA Honours degree from LIPA in 2015, Jessie has continued her work as a live and recording musician, recently touring Germany as a singer in the show 'The Spirit of Ireland'. Jessie is an active part of the Sligo music scene and can often be heard gigging in various venues. She is part of the three-piece band 'Red Ellen' with fellow Sligo musicians Sarah Crummy and Deirdre Farrell. She is a member of the Sligo Baroque Orchestra and frequently performs at the Informal Music Afternoon's in the Model Niland. Jessie is a classically trained violinist, but also has a keen interest in a variety of musical styles – folk, bluegrass, trad, soul, blues – and enjoys playing sessions and gigs of these styles.